Precise farming from analysis to implementation
Your go-to source for understanding and implementation
Achieving more from the same soil is no easy proposition, but farmers made this happen for decades through better crop nutrients and better seed. Today, however, precision farming techniques have changed the objective to achieving more value from the same fields by maximizing the parts of the field with the most potential.
At Southeast Farmers Coop, our agronomy team helps you make the most of ag technology by building a program that works for your operation. We gain an understanding of your farm and its history, and then sit down with you to go through your data to determine what needs to be done to get a field in shape. This may take a plan for one, two or even four or more years to reach your objectives.
As we build your plan, we consider best practices for fertilization, and we utilize tools such as Climate FieldView™ to aid in our decision making.
Talk to a member of our agronomy team to find out how we can take advantage of precision ag technology on your farm.

Climate FieldView™
This program allows us to collect, sort, analyze and apply environmental and production data. FieldView lets you:
View planting dates, population and variety information from many platforms
Build planting prescriptions based on multiple variables at your field's entrance
Utilize field imagery to improve in-season scouting
View rainfall or detect hail through the weather app
It's a great way to keep records of your management practices, planting and harvesting dates, compare hybrids, and conduct your own field trials. There are endless possibilities of what can be done!
New applications are continually added to the FieldView platform. The latest is FieldView Drive, which allows you to transfer data directly from your John Deere or Case IH equipment to your FieldView account. You can collect, store and view field map data in a single mobile tool in real time.
Another FieldView feature, Nitrogen Advisor, allows you to stay on top of changing conditions that impact nitrogen availability in your fields. Simply input information on your nitrogen applications and Nitrogen Advisor does the rest.
It considers pre-plant applications, soil type, soil CEC, organic matter, rainfall and temperature, and then alerts you to areas of nitrogen deficiency within your field. The data flow from you to your production advisor is seamless.
Variable Rate Technology (VRT)
Southeast Farmers Coop has the hardware, software and expertise to help you take full advantage of variable-rate technology (VRT). We have successfully utilized this technology for years, and we continually make new investments in equipment and training. All our application rigs are equipped with VRT.
We create the maps used for VRT fertilization and seeding, primarily from grid soil sampling. We have dry and liquid spreaders that are variable-rate capable (up to four nutrients), or we're happy to write a variable prescription for you to use when doing your own applications. We'll also provide you with maps for your variable rate planters.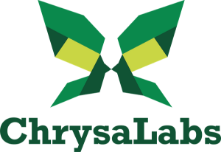 New Technology
Our latest precision ag tool is an offering from ChrysaLabs.
This technology uses a soil probe that give us a sample back in 30 seconds to 1 minute rather than sending off to a lab. With this real-time information, we can quickly identify hot spots in a field.
We're looking to use this new technology this fall. Instead of waiting five days, we can have a prescription for your field that afternoon and be able to spread it right away!